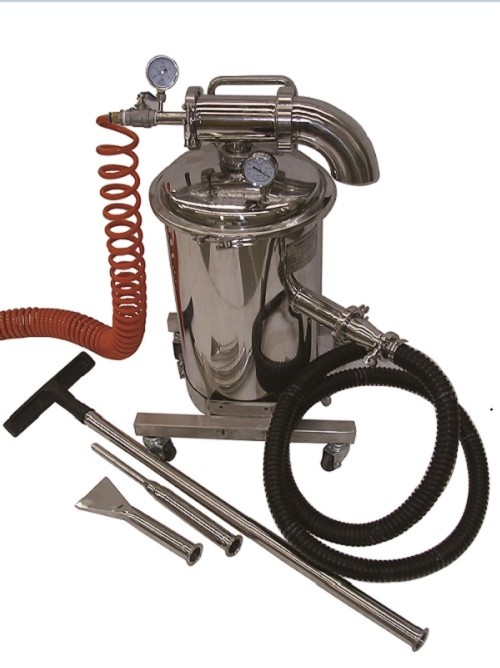 Clean room special purpose vacuum cleaner
Model

KGCJ-30-200;KGCJ-50-200;KGCJ-50-400
Item specifics
Type

KGCJ-30-200
Inspiratory capacity

45n/l
Gas consumption

14N/L
Material

ss304
Description
The vacuum cleaner for the clean room is a vacuum cleaner that is specially designed for clean rooms and clean rooms. It can clean all the clean corners in the clean room, and the wind discharged from the vacuum cleaner is clean air, which solves the problem that the blind spot is difficult to clean and avoid secondary pollution in the clean room, so that the clean environment of the clean room is cleaner. Thereby achieving the goal of true cleanliness.

1. Vacuum is absorbed by the vacuum generated by the jet vacuum pump, and the dust is deposited in the vacuum cleaner through the vacuum line to the closed dust chamber. There is no dust spillover during the whole work process, so as to absorb dust and purify the environment.
2, the power used is a single compressed air, without any electrical components, is an intrinsically safe vacuuming device. The absorbed dust is deposited in a closed environment and fully meets the high standards for powder explosion protection.
3, the material is made of stainless steel, mirror polishing inside and outside, the main components of the equipment are all fast-loading card-type connection, easy to disassemble.
Our products are widely used in pharmaceutical, food, chemical, laboratory, military and other industries. Different models can be combined according to the specific use environment and the characteristics of the dust absorbed, to achieve economical purposes.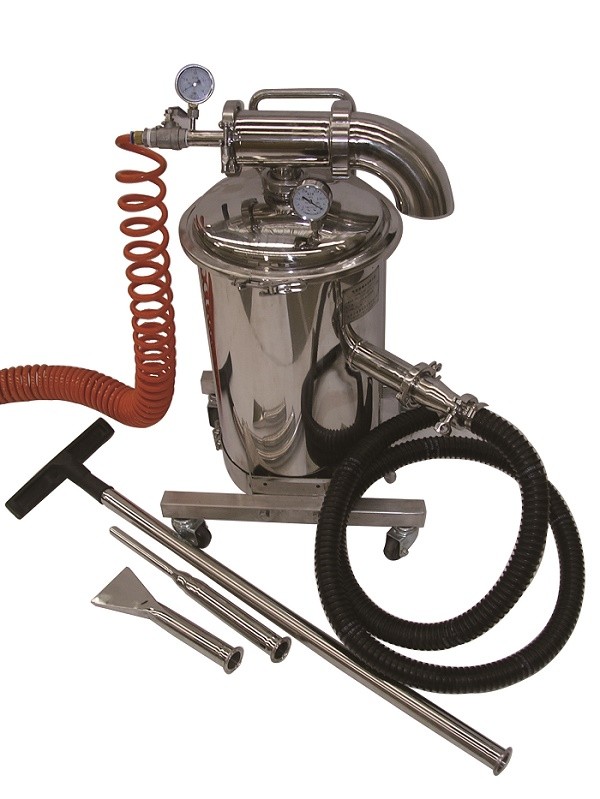 KGCJ-30-200

45

14

10

SS304

φ12

KGCJ-50-200

45

14

25

SS304

φ12

80

28

25

SS304

φ14

Power source

Degreasing water, compressed air, pressure 0.5-0.65Mpa
After years of unremitting efforts, the company has promoted powder material conveying technology to many fields such as pharmaceutical, food, chemical, etc., through a large number of powder conveying test and a variety of material transport cases, in the powder material transport process has The unique advantage can meet the various transportation needs of different customers, help customers to improve the process, improve the quality and efficiency of the company's products, and is recognized by the company and praised by customers.
Based on the principle of "customer first, honesty and technology first", the company can solve your technical problems and guarantee the world advanced and reliable equipment. We sincerely hope to cooperate with you.