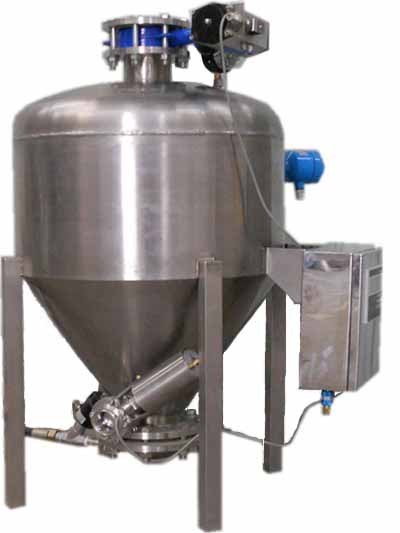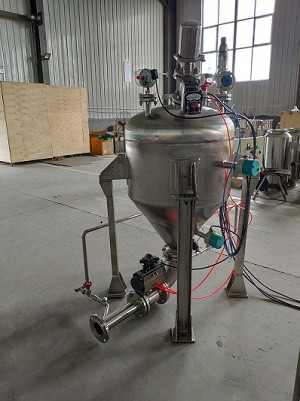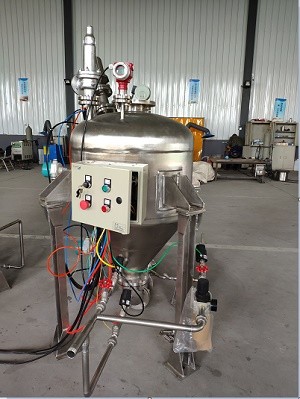 Positive pressure conveyor dense phase positive pressure conveyor
Model

EDM-50;EDM-65;EDM-80
Item specifics
Model number

EDM-50
Deliver value

1-5t/h
Conveying pipe diameter

DN40-DN50
Conveying distance

60-300m
Delivery pressure

0.2-0.5MPa
Description
Dense phase positive pressure conveying, using Roots blower and air compressor as the conveying power, the material is transported in the pipeline at a lower speed, dune state, fluidized or agglomerated state; suitable for materials with long distance and large conveying capacity Conveying the operating point.
Features

1. Due to the high density of the transported material and low moving speed, the pipe wear and material breakage rate can be effectively reduced.
2. Due to the small amount of gas required, the end separation filter size model is reduced.
3. Intermittent delivery, can not achieve continuous feeding.
4. Compressed air requirements can not contain water, otherwise it is easy to stick to blockage.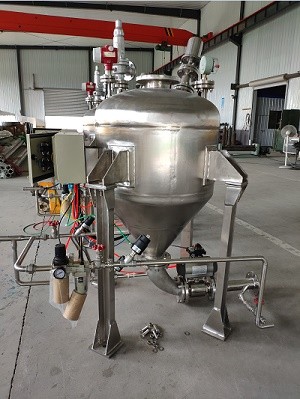 Dense phase positive pressure conveyor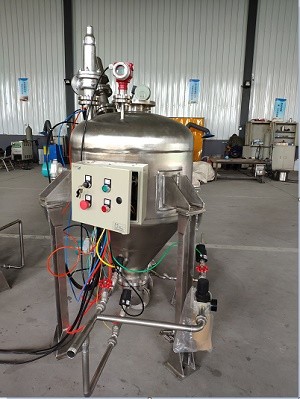 Dense phase positive pressure conveyor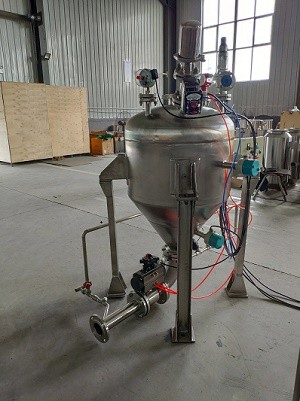 Dense phase positive pressure conveyor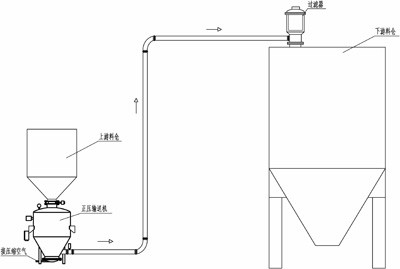 After years of unremitting efforts, the company has promoted powder material conveying technology to many fields such as pharmaceutical, food, chemical, etc., through a large number of powder conveying test and a variety of material transport cases, in the powder material transport process has The unique advantage can meet the various transportation needs of different customers, help customers to improve the process, improve the quality and efficiency of the company's products, and is recognized by the company and praised by customers.
Based on the principle of "customer first, honesty and technology first", the company can solve your technical problems and guarantee the world advanced and reliable equipment. We sincerely hope to cooperate with you.